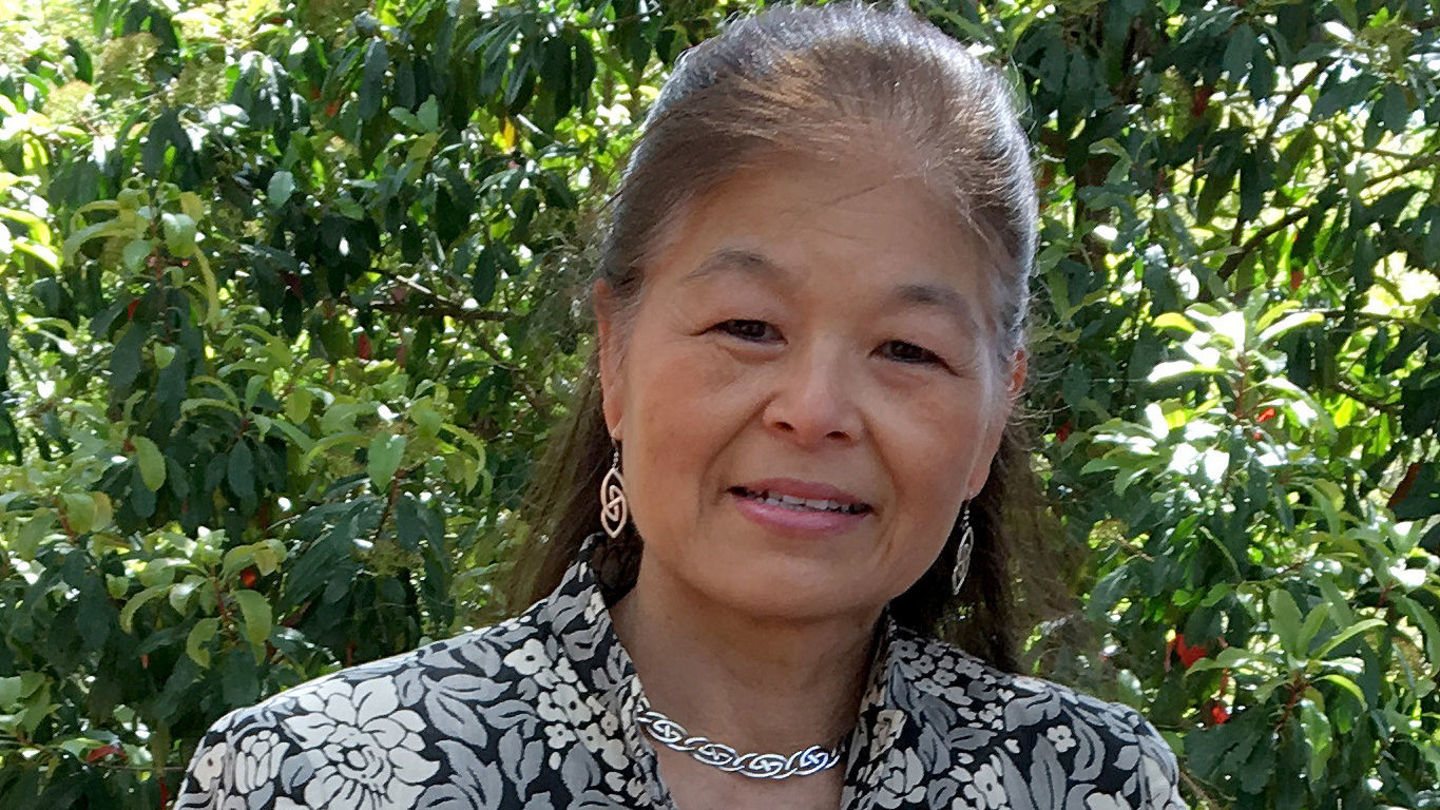 Photo Provided by Dr. Lolly Tai
As a Fellow of the American Society of Landscape Architects (ASLA), recipient of the Bradford Williams Medal and recipient of the Award of Distinction from the Council of Educators in Landscape Architecture, Dr. Lolly Tai is no stranger to accolades.
Monday, November 22, however, was something altogether different. During the ASLA's annual conference in Nashville, TN, Dr. Tai, a Professor of Landscape Architecture in the Tyler School of Art and Architecture, was presented with the 2021 Jot D. Carpenter Teaching Medal, recognizing her sustained and significant contribution to landscape architecture education. One of the highest national honors for an educator in the landscape architecture profession, just a single Carpenter Teaching Medal is presented each year.
"I feel very humbled because many of the previous recipients of this award were my teachers and they have been incredible professors," said Dr. Tai, who will depart Temple at the end of the fall 2021 semester, entering retirement after 20 years of dedication and service toward teaching the next generation of landscape architects. "This award is really in honor of Jot Carpenter who was an outstanding professor and truly brought such commitment and energy to being an educator — he's really left a mark on our society. It is one of the highest honors that I have ever received for teaching."
Preparing students for the rigorous career of landscape architecture, "is not just about teaching the profession per se," said Tai, who was also named a First Asian American Pacific Islander Fellow by the ASLA in 2003.   
"It's a lot about mentoring your students to be a professional. As a teacher of landscape architecture, I want my students to be ready to hit the ground running when they enter the profession, a profession that focuses on planning, design management and nurturing the built environment," she said. "I try to teach my students the skill sets that are required in the profession so they can use this knowledge to work in and improve whatever environment they are tasked to take on — it could be anything from parks to campuses to streetscapes to trails to residential projects."
According to Dr. Tai, she emphasizes and fosters "the idea of professionalism and good work ethics."
"I encourage my students to take on leadership roles and develop a sense of civic duty to volunteering their time. Sustainable landscapes are front and center in everything that we do. Every project that I take on with my students, that's a requirement — how are you designing for green infrastructure, for best management practices, for energy efficiency," said Tai, who has taught a wide range of courses in the Temple's Landscape Architecture program since joining the Temple faculty in 2002. "Sustainable landscape has been something that I've been working on for decades. The idea of sustainable landscape architecture and green infrastructure is that it's meant to protect our Earth, to protect our environment, for the future. Today our students are very much involved in bioswales, infiltration basins, green roofs, planting more trees, and porous paving, all designed to mitigate impacts to the natural environment."
In the classroom, Tai said, she has emphasized real-world experiences in combination with public service.
"I really believe that when you marry real-world projects with public service projects, it's an excellent mix because students have a really good sense of project management and all of the aspects of the design process. You have a real client and a real site — the students love that. They get a good sense of scale," she said. "When we take on public service projects, we have a client — a school, for example. Now you have the principal and the teachers and all of the students from first grade to 12th grade; my students have the opportunity to work directly with a variety of constituents."
Through these experiences, students are "interacting with not just the client but other people involved in the projects, giving them a great understanding of the full scope of the project."
"Students have to learn public speaking; they have to be succinct in how they present. They have to be able to write and convey their concepts and plans well," she said. "They learn how to present themselves in the public arena. It's not just about the design, it's about the interaction with community members."
Leaving an Indelible Impact on Her Students
Dr. Tai's impact on her students is readily evident in the award nomination letters sent to the ASLA from some of her outstanding students.
"As a student of Dr. Tai's for multiple years, I can attest to her contagious enthusiasm for the field of landscape architecture, which she shared with her students and our program at Temple University," said Andrew Sargeant, a Temple alumnus who graduated with a degree in Landscape Architecture from the Tyler School of Art and Architecture, in his nominating letter. "It was in her classes that I crafted an intense passion for detail and care within landscape architecture design. Dr. Tai taught the importance of extending our design sensibilities to include soft skills such as writing and speaking, ensuring that her students were able to express themselves and their designs."
Dr. Tai saw her students "as future professionals that she had a duty to help support by imparting the knowledge and skills needed to build a career," said Sargeant.
"She incentivized and encouraged students to work together and share knowledge with immediate classmates, as well as students at all levels, which cultivated an attitude of openness and learning," he said. "She encouraged former students to return to campus as lecturers and teacher's assistants after graduation, which led to a close network of alumni. It was incredibly helpful to engage with successful professionals and former students who were established in the field."
When fellow Temple Landscape Architecture alumnus Diana Fernandez Bibeau first entered Dr. Tai's studio, "I was at a point in my academic studies where I was uncertain about how my identity and experiences influenced the profession," she said.
"It was in her studio that I found my voice as a landscape architect. She gave me the confidence and offered opportunities to excel and spread my gifts to the world," she said in her nominating letter. "Her determination for my success and that of my cohort was boundless; she saw no barriers and enabled us to achieve success beyond our wildest imagination. I owe a great debt of gratitude to Lolly for showing me through example the bountiful opportunities the profession of landscape architecture has to share — I cannot think of a more selfless professor, mentor and friend, always putting others above herself and enabling them to step into their power."
Dr. Tai's understanding of the systemic issues affecting students of color "significantly influenced my career trajectory," said Fernandez Bibeau.  
"Lolly has always had a way with understanding her students' needs while still holding us to the highest standards and propelling us forward into success. She exemplifies the best the profession has to offer, and her legacy of cultivating diverse students is a model for our profession," she said. "She sees opportunity in places others cannot. I am who I am because Lolly believed in my potential."
Bringing Children Back Outside
Inside and outside of the classroom, Dr. Tai, has spent her career emphasizing the fundamental importance of green infrastructure and sustainable landscape design. An author of three books on children's recreational spaces, including The Magic of Children's Gardens: Inspiring Through Creative Design and Designing Outdoor Environments for Children, Tai has particularly focused her research on children's relationships with gardens and how well-designed play areas can promote children's emotional and physical well-being.
"Connecting children to nature and play has been at the forefront of my research for decades. It is a huge topic today — there are so many associations and groups today solely focused on the health of children," Dr. tai said. "Playing outside today isn't common like it was when we were kids and often that's due to access. Fifty-four percent of our world's population live in cities today and it's projected to be 66 percent by 2050. More children lack daily contact with nature than ever before."
Dr. Tai's next book, Letting Play Bloom: Designing Nature-based Risky Play For Children, will arrive on shelves in early 2022.
"The book is about nature-based risky play — which can be as simple as climbing a tree — and why that's so important. Children's time today is often so regimented; it's about giving children more opportunity for free play," she said. "I want to show the range of learning possibilities for kids. Making discoveries is a really important part of childhood. When you let kids explore on their own, that's when kids discover themselves, their friends, nature, how things work."
According to Tai, children are so protected today "that they don't learn their own limits."
"If you don't let a kid climb a tree, they'll never know how far they can go," she said. "If they trip and fall while playing, they've learned from that experience how to be more careful. They learn how to be responsible for themselves."
On to the Next Adventure
Teaching the Landscape Design Senior Studio this semester will be Dr. Tai's swan song at Temple — at least for now.
"I'm continuing to work on the 2022 BSLA accreditation and helping to document six years of our Landscape Architecture curriculum work. I'm currently serving on several University committees and wrapping up Letting Play Bloom," she said. "My hope is to still continue to stay connected with and support the landscape architecture program at Temple. I don't anticipate stopping research because I enjoy my topic. I also want to get back into design projects — I had a firm before I started teaching. I think after retiring I'm going to be just as busy, if not busier, just with things that I've wanted to do but didn't have the time to devote to them."
Dr. Tai said that while she continues to love teaching, "you get to a certain point in life and there is only so much time to do all of the things that you want to do."
"There are some things that I want to pursue outside of teaching and I'd like to spend more time with family and friends. It will give me a chance to have time — time is what I'm looking for," she said. "Between Temple and Clemson University before that, I've taught so many students who have gone on to become partners in well-established firms or started their own firms. That's the true joy of teaching; to see those students that you can really have a positive impact on. I'm very proud of all of my students and their accomplishments."
Were she an undergraduate again and had the opportunity to do it all over again, Tai said, "I would love to come to Temple and the Ambler Campus."
"I think we have fabulous teachers, teachers who are not just good at sharing their knowledge but that really care about their students. Our faculty are able to provide our students a lot of one-on-one instruction," she said. "It's a program with a lot of unique features — the close integration with horticulture, which provides a strong education in plants, and the design-build studio, which places such a strong emphasis on hands-on learning, among them. The Ambler Arboretum is certainly a special asset — I wish I had the plant background that our students have now when I was going to school. We work with so many things having to do with landscape restoration and sustainability; so much of it relies on our knowledge of plants."   
Two Decades of Dedication to Temple
A licensed Landscape Architect who had many years of prior practicing professional and teaching experience, Dr. Tai joined Temple University in 2002 as Chair of the Department of Landscape Architecture and Horticulture. As chair of the department, she significantly increased the visibility and stature of the program.
In 2006, she was appointed Senior Associate Dean for Academic Affairs and Academic Services for the former Ambler College (comprised of the Landscape Architecture, Horticulture and Planning programs which are now part of the Tyler School of Art and Architecture). In this capacity, she served in leadership roles that contributed substantially to shaping the University's 2020 Master Plan. She was also co-chair of the President's Sustainability Task Force.
"I've truly appreciated all of the learning opportunities that I've had at Temple. As a teacher, we have more than just one function — I'm most proud of the leadership roles, teaching roles and service roles that I've been able to undertake while at Temple," she said. "Inside Temple and outside Temple, the committee work engages you in different facets of a variety of communities. It's a great way to be involved in all aspects of the profession and the University — it keeps you engaged in so many things."
Her advice to landscape architecture students about to enter the profession — "become a licensed landscape architect." 
"Make sure you take your licensure exam as soon as you're able to when you complete your degree so you can become a true professional and call yourself a landscape architect. What's really gratifying to me is that so many of my students who have graduated are all registered," she said. "There are so many possibilities for recent landscape architecture graduates, from firms large and small to public agencies, parks and recreation, engineering firms, restoration and monitoring agencies, geographic information systems and more. Our students develop so many skills — design, organization, critical thinking — that are applicable, and sought after, in every field. You have to love it, you have to be passionate about it — if you are, you will make great things happen."