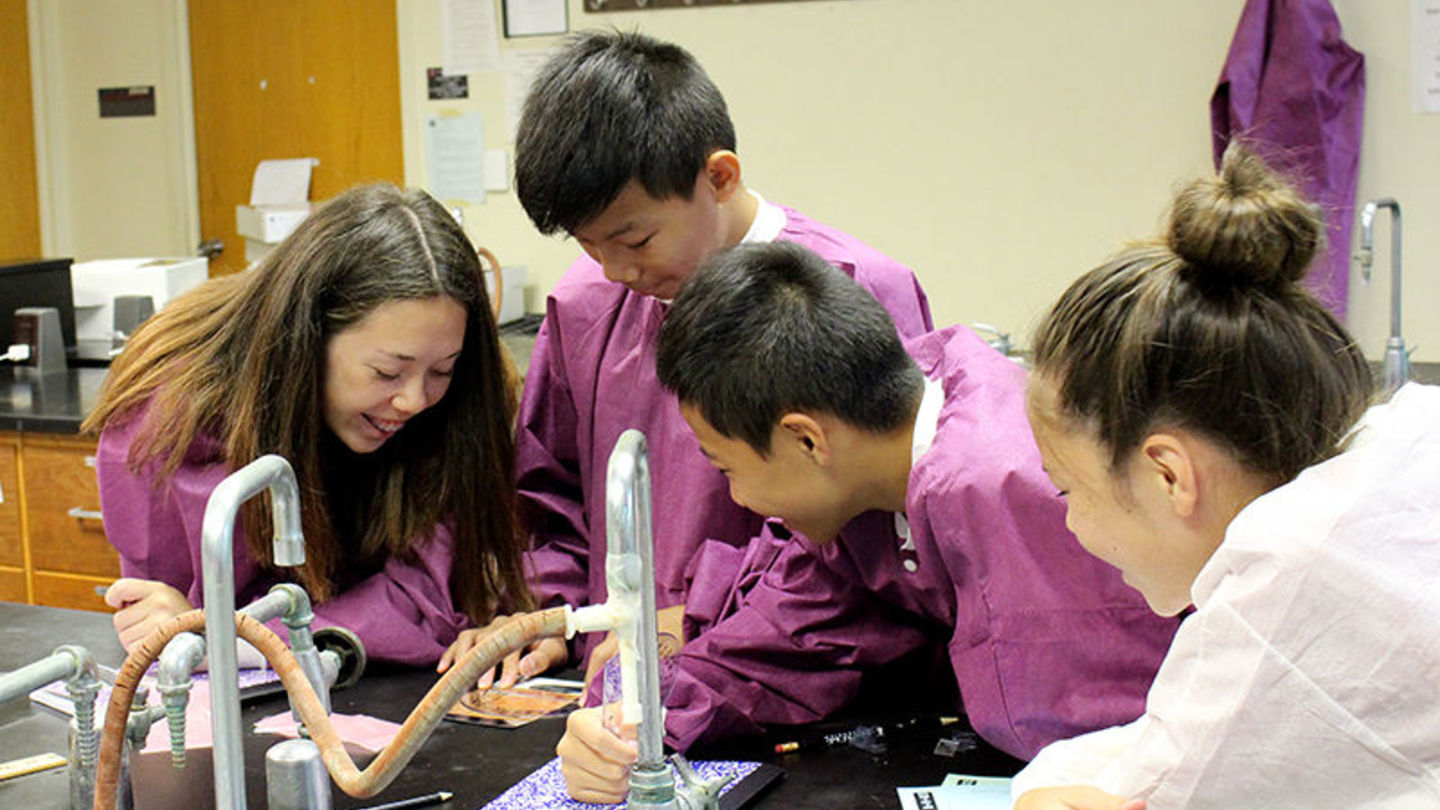 No one should ever feel they have nothing left to learn.
Maybe your interest is gardening. Or interior design. Photography or real estate. Perhaps it's all of the above.
Temple University Ambler offers hundreds of non-credit and continuing education programs that cater to almost any interest. Whether you are interested in learning new skills for a job or simply want to learn for your personal enjoyment, expert faculty and professionals guide students through a broad diversity of educational experiences.
"Temple Ambler is conveniently located and a wonderful environment for anyone to learn in. We have a reputation for excellent instructors, individuals who are very knowledgeable in their fields," said Rhonda Geyer, Director of Temple's Office of Non-Credit and Continuing Education (ONCE). "We offer a wide variety of classes that are fun and interesting, in addition to programs that will help people in their careers. Learning can be an invigorating experience no matter your age, educational background or situation in life. Temple offers a host of courses and programs for those seeking college admission, professional development or simply thirst for knowledge."
Professional Development and Licensure Programs in real estate, digital advertising, leadership and management, customer service and others allow individuals to maintain their professional license or start a new profession. Temple also offers a wide variety of courses and certificates "that can help you prepare for a different job or get ahead in your current career," Geyer said.
"Temple Ambler additionally provides high-quality education and training programs to businesses, organizations and schools at on campus and at off-campus locations," she said. "High-energy trainers provide participants with dynamic and interactive experiences, and skills and knowledge participants can apply on the job right away."
In addition to serving adults, ONCE also offers year-round youth programs, with a focus on summer camp opportunities, that provide learning and performance opportunities for all ages. Students can explore visual arts and music and performance as well as science and technology through dozens of summer camp programs. High school students may also prepare for college with study skills, SAT and ACT reviews, and creative writing.
Entering its 31st year at the Ambler Campus, the Summer Education Camp program is offered in June, July, and August as a series of one-week camps.
"The camps are a fun-filled approach to academic subjects in a small-group setting. They provide a wonderful opportunity for children ages 8 to 12, and young adults through age 17, to learn about a specific area of interest, experience a college campus and have a lot of fun at the same time," said Geyer. "With the one-week camp sessions, families can try several different camp programs throughout the summer. Children and teens today are interested in so many things that we want to offer them the widest variety of fun, educational experiences possible."
Temple Ambler is also home to Temple's Lifelong Learning Society.
"The Lifelong Learning Society began in 1995 and was primarily created to meet the needs of the adult learners in our community. Courses are offered during the daytime when it's convenient for active adult learners. Each semester starts off with new programs for our longtime members and for individuals just finding out about the program," Geyer said. "We have courses that highlight arts and entertainment, new and current events, history, health, technology, and finance — most every facet of a person's life is represented in some way."
According to Geyer, the Lifelong Learning Society has expanded to offer courses on Mondays and Wednesdays during the spring, summer and fall semesters. The fall semester also welcomed the largest number of Lifelong Learning Society members, she said.
"We're very excited to see our members so engaged in what we have to offer. The programs continue to evolve and grow driven by the interests, needs and engagements of our lifelong learners, she said. "The Lifelong Learning Society is a fun and educational way to learn about and discuss the issues that impact our lives with others who are facing those same issues."
The Ambler Arboretum also provides a backdrop for numerous non-credit courses unique to the campus. From beekeeping to creating a vegetable garden, flower arranging to landscape design, ONCE offers topics of interest to everyone who'd like to meaningfully connect with the outdoors.
"Each semester we offer several courses for people interested in horticulture, landscape architecture, environmental studies, aquaponics and more," Geyer said. "We wouldn't be able to offer courses such as Analyzing Your Garden and Landscape and Landscape Maintenance without the resources and expertise we have available at Temple Ambler. We're able to teach and lead by example and, hopefully, in doing so, we're able to contribute to the betterment of the community and environment as a whole."
Registration for many of the spring 2020 non-credit courses is now open. Browse our course offerings and register online.