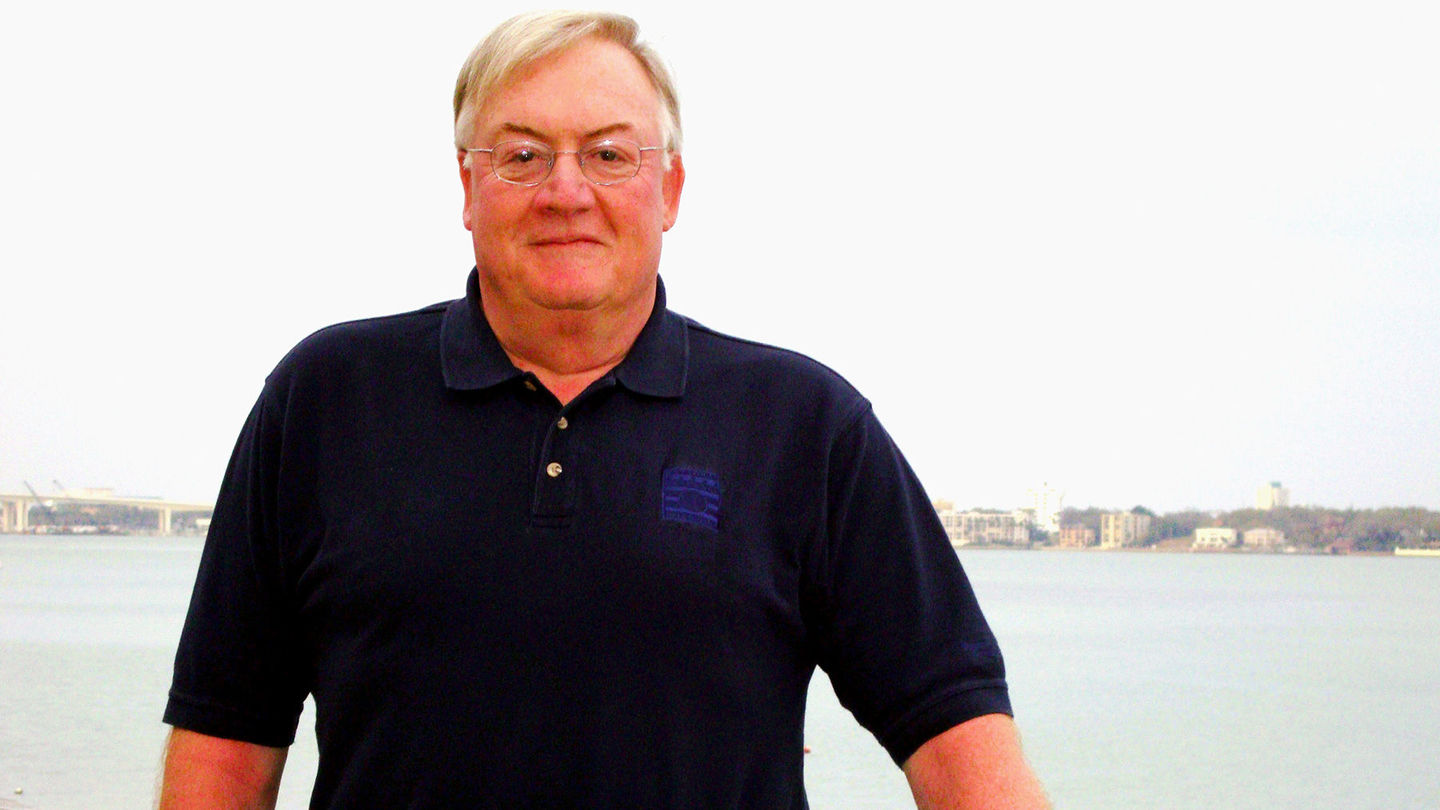 Apartheid. It is an Afrikaans word meaning "separateness," or "the state of being apart." While its first recorded use was in 1929, racial discrimination and inequality against blacks in South Africa, dates back hundreds of years earlier to the beginning of large-scale European colonization of South Africa in 1652.
Apartheid was a system of institutionalized racial segregation that existed in South Africa characterized by an authoritarian political culture based on "baasskap," which ensured that South Africa was dominated politically, socially, and economically by the nation's dominant minority white population.
That is the exceedingly brief historical, detached definition of apartheid.
For David Wesley Tonkin, a new instructor in the Osher Lifelong Learning Institute (OLLI), part of Temple University University College, apartheid was daily life for many years in a country that, despite essential strides toward equality since the end of apartheid, continues to work toward racial justice and equity.
Tonkin describes his new course at OLLI — The Pile of Rocks: An Honest Look at Apartheid — as "a tough, honest and uncompromising journey through the wretched and violent history of apartheid, one of the bloodiest racial discords in the history of our planet."
"What really spurred me was that in the military, I had command of more than 400 soldiers. They were black soldiers, they were Zulus. These incredible, loyal young men were fighting for their country in Namibia, in Angola, in West Africa," said Tonkin, a retired Airborne Cavalry Officer who saw service in the South African-Cuban-Angolan Wars and as a UN peacekeeper in five African countries in the 1970s and 1980s. "They were fighting absolutely unselfishly, bravely for their country, but back home in their country they were third class citizens. That hurt me deeply because when I bid farewell to them and their mothers came and thanked me for bringing them back alive, I said 'Yes, but you've done so much for our country what is our country going to do for you?' I was ashamed; very deeply ashamed, that I couldn't answer that to myself or to them."
The day that student marches reached a crescendo on June 16, 1975, Tonkin said, "we were on duty in the military preventing the police from harming black citizens simply going to work."
"They were trying to get to work to earn an honest living. The local army commander was afraid that the police were going to do something terrible, which they eventually did," he said. "We tried, until politicians intervened, to prevent that. That stayed with me. I wanted to tell these stories."
Tonkin said the course is "a really ugly, raw exposure of the facts." Several of his and his late wife's ancestors, he said, "were very active in the anti-apartheid movement from the very beginning going back to the 1800s."
"My great great grandfather was a doctor, and he was quite material, in not just talk but in physical help, in General Jan Smuts' attempt in the old South African Party to give black people the voting franchise — that stayed as part of the DNA of our family. I want participants in the course to know the facts from beginning to end," he said. "I want them to have a good, continuous, real list in their minds of the facts that took us from white men arriving at the Cape of Good Hope to when Nelson Mandela walked down the road from Pollsmoor Prison as a free man."
The story behind the "pile of rocks" in the course title starts with Nelson Mandela. When Mandela was freed from Robben Island, Tonkin said, he placed a rock in the middle of the quarry. Ever since then, "every political prisoner that has ever left Robben Island has done the same thing," he said.
"What I try and do is give people a really objective look at apartheid. This is how I tell the story; I have to explain who I am and why I talk about apartheid the way I do. My perspective is that of an English-speaking former South African who traditionally, morally and politically opposed the Afrikaans Nationalist and Neo-Nazi parties," he said. "My objective is to say apartheid happened by a series of distinctive actions and I try to take them on an exploration of how this terrible, terrible situation arrived at what it was. Apartheid was a form of savage degradation of human dignity and civil rights — what they wanted to do was to have a small minority suppress the majority of the country. I try to give that full story."
Toward the end of the course, Tonkin said he wants to have students "come out of the darkness," while reflecting on the future. 
"I talk about South Africa today through a series of vignettes that show immeasurable change. A simple one for example, is an image of an Afrikaans woman and a Zulu man standing holding hands and she is wearing a t-shirt that says 'nou kan ons,' which translates to 'now we can.' They are going to get married — they've loved each other a whole lifetime and now they can get married," he said. "My goal with this course is to rip the cover off and say if you've never known the truth and you've just heard the word apartheid, this is what it means. And maybe students leave with a warning — this can happen again."
The Pile of Rocks is the first course Tonkin has taught for OLLI. Tonkin, however, has decades of experience teaching in a variety of fields and topics.
"I left the military and really fell into a civilian job — information and data processing," he said. "It evolved to management, which evolved to sales, which evolved to all sorts of training, which was my ticket all around the world."
Tonkin taught global business sales strategy in his home country of South Africa before teaching training courses in Argentina, Brazil, Venezuela, France, Belgium, Germany, Italy, Spain, Switzerland and Hong Kong with short periods in England, he said.
"Then I was offered a two-year job in Detroit in 1983 that evolved well past the first two years," he said. "I've been so fortunate in being able to get around the world and meet so many different people with so many different experiences while doing these training courses."
Tonkin has held COO-level, thought leader and strategic positions at global business training enterprises over the decades. In 2008, he was honored with the "Excellence and Innovation in Corporate Learning" Award at the 9th Annual Corporate University Awards — the prestigious global award is co-sponsored by The Wharton School of Business and Training Magazine.
Tonkin said his eclectic range of lectures have all benefitted from his many years of global travel "and the embracing of a rich collective of experiences and research to fuel a wide range of topical coverage."
"I love to write, I love to create, but most of all my guilty pleasure is research. I introduce each one of my courses by saying if you're here to hear the truth, you're in the wrong place," he said. "Truth is an elastic word. I focus on fact; I check it and triangulate it. I truly believe in today's culture we need to stick with something that has a commonality, and that commonality is fact, not truth."
Truth, Tonkin said, can be different from person to person "depending on their outlook and culture and all sorts of things."
"I tell my students that and then I always ask the question 'Who was the first man to fly the Atlantic?' Everybody says Charles Lindbergh, but Lindberg was the 81st person to fly the Atlantic — in fact it was 80 people and a cat. He was the first to do it solo and nonstop," he said. "I love to go deeper than the Discovery Channel or National Geographic or the Smithsonian and try to dig, dig and dig down to find something that will make my courses different and interesting."
Since retirement, Tonkin said, he has taught courses as diverse as "Who Really Shot Down the Red Baron — it was an Australian machine gunner "who shot him down from the ground upwards, not in aerial combat" — to "Who Was Jack the Ripper."
"I don't claim that I have the answer, but I think one of the theories, based on minimal hard fact, is one of the fascinating possibilities — that it was Queen Victoria's grandson, Prince Albert Victor. One of the other stories that I'm teaching now is on the age of chivalry," said. "As much as we love Robin Hood, I sadly have to tell people that he didn't exist. He was the collective noun for many, many people of his ilk. The same applies to Jack the Ripper — you have to pick the theory that you believe is plausible."
Most of the courses that he's taught, Tonkin said, "I've only taught once because I don't like to go back." His love of research tends to lure him towards new intellectual deep dives.
"There's only one that I've been asked to go back to and that was on the history of piracy. I try to find courses and topics that are new," he said. "At this point I have about 26 courses and another seven in production. I've learned so much in developing these courses!"
About the Osher Lifelong Learning Institute
The Osher Lifelong Learning Institute (OLLI) at Temple University is a lifelong learning academy where people 50 years and older attend classes and pursue the joy of learning without the traditional academic requirements of tests and grades. Classes are held during the day in Center City Philadelphia, Ambler, PA, and online. OLLI celebrates and enriches aging, by creating a vibrant educational community, where people 50 years and over learn, teach, and discover together.
OLLI also offers opportunities for its students to volunteer their time to help manage the program and shape its direction and activities. OLLI's volunteer leadership has committees that advise the program on policy issues, vet new instructors and evaluate current instructors, assist with fundraising, oversee a lending library for members, and organize regular day trips.