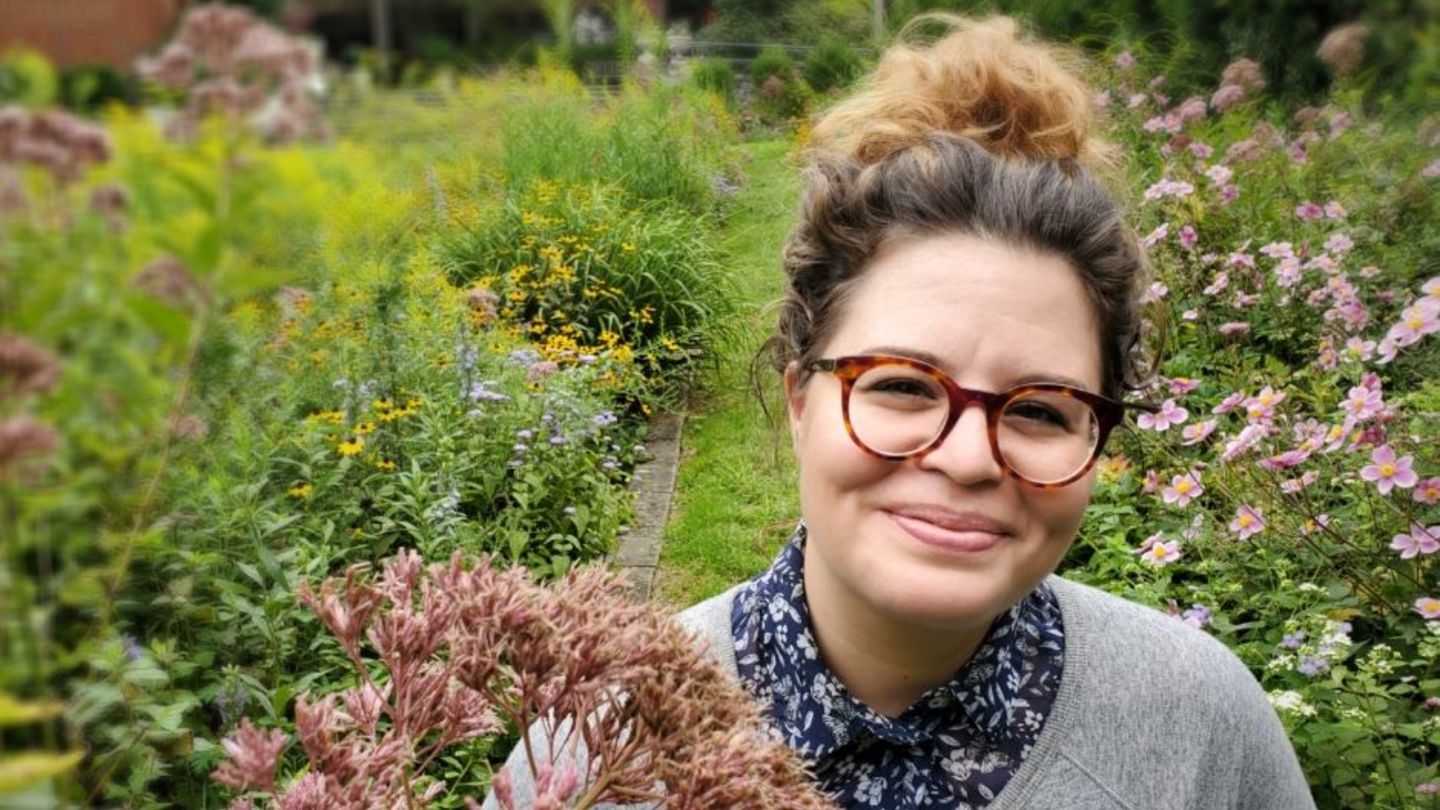 Abigail Long
Years of dedication to her craft have gained Abigail Long national recognition by the Landscape Architecture Foundation.
Long, who recently graduated from the Temple University Tyler School of Art and Architecture's Landscape Architecture program, was named the undergraduate 2021 National Olmsted Scholar. As the undergraduate scholar in this highly competitive program, she also received a $15,000 prize.
"I am ecstatic! Being selected as the National Olmsted Scholar is a tremendous honor. I know how competitive the program is, and to say I was shocked to learn this great news is an understatement. I honestly couldn't have done it without the community at Temple Ambler," Long said. "I am incredibly grateful for the Temple Landscape Architecture faculty that nominated me for this award and especially thankful that Rob Kuper, Dr. Lolly Tai, Kathy Salisbury, and Baldev Lamba all took the time and effort to contribute to my Olmsted submission."
Being selected for this award, Long said, "is a sign to keep pushing forward, to continue to learn, and to continue to look for more opportunities of how I can be of use in landscape architecture to create a better world." 
Named for Frederick Law Olmsted, the Landscape Architecture Foundation's (LAF) Olmsted Scholars Program "recognizes and supports students with exceptional leadership potential who are using ideas, influence, communication, service, and leadership to advance sustainable design and foster human and societal benefits," according to the LAF.
When the COVID-19 pandemic struck the United States, Long used volunteering opportunities to create healthy and thriving outdoor spaces in which children could learn and play.
"I'm currently volunteering with the Green Schoolyard Squad. Within a crisis like the pandemic, the Green Schoolyard Squad helps schools create outdoor classrooms," said Long, 30, who returned to the classroom in 2015 after working several years in the restaurant industry. "Each year, the Temple Landscape Architecture faculty selects one student to be their school's Olmsted nominee. For the Olmsted Scholars program, you pitch a project based on what you would do with the winning funds."
Long said she would like to develop accessible outdoor classroom design models for use by policymakers, school districts, and educators. With resources to guide garden establishment from development to maintenance, along with specific planting palettes for various typologies, she seeks to cultivate environments that will nurture the next group of leaders who will eventually take care of our communities and earth.
"My project was developing planting palettes that could be implemented within these outdoor classrooms," she said. "Within the planting palettes, they would raise awareness of specific employment opportunities, like 'What is a landscape architect?' 'What is a horticulturist?'"
Long said she is continuing to work at TEND Landscape — a firm owned by Julie Snell, who has been a department adjunct professor and Lisa McDonald Hanes.
"I'm also about to start a new project with Green Schoolyards of America. We are working on an outdoor classroom in Delaware that will serve as a place for students to have nature-based learning and play in as well as serve as a green space for the surrounding community," she said. "I'm looking forward to meeting with Green Schoolyards of America mid-summer to start working on the details of my Olmsted project. Very excited to get started on that! 
In her time at Temple, Long has been no stranger to being recognized for her work, both individually and as a team. She recently won a PA-DEL ASLA Merit Award for her fall 2020 studio project.
"This award, I'd say, was really life-affirming to me," she said. "The judges don't know who you are, they don't have any perceived notions of you or your work one way or the other, they are just looking at the quality of your work. Receiving this award is a true honor."
Long received the Merit Award in the "general design category" for a "reimagining of Temple University Main Campus."
"The project was called Temple Terra. Essentially, I created like an outdoor learning environment for students that was informed by changes brought on by the pandemic," she said. "It reimagines the public space in front of Charles Library. The idea was to design spaces outside that provide a nice learning environment without sacrificing anything from the learning experience by being outside."
In 2020, Long was also part of the team of students and faculty who presented Temple's Gold Medal award-winning Philadelphia Flower Show exhibit Course of Action: A Radical Tack for Suburban Tracts.
"The design-build component of the Junior Studio really was a great experience. I will admit it was hard at times — there are so many things required that you're not really sure that you can do, so many different parts and roles to undertake — but it's all worth it," she said.  "We designed the exhibit, we sourced the exhibit, we built the exhibit. We dismantled and built it again at the Convention Center and staffed the exhibit during Flower Show week."
As a landscape architecture major, Long has taken a keen interest in the plant-side of her career choice, working hands-on in the Ambler Arboretum of Temple University.
"I'd recommend it to any student, especially any student that has never been in the industry before and isn't quite sure how to break into it. You'll learn a lot about garden management and you'll learn a lot about plants," she said. "You have access to all of the plants at the Temple Ambler Campus. You're working with professional horticulturists that have come from all over; well-respected professionals who you can learn a lot from."
Long's Temple experience, she said, "has been one of growth, one of challenge and one of a lot of perseverance."
"From the person I was when I first started to the person I am now, there has been drastic change and transformation, which I think is really good," she said. "Going back to school, doing a lot of the work that I've done, it's given me the confidence for whatever comes next."