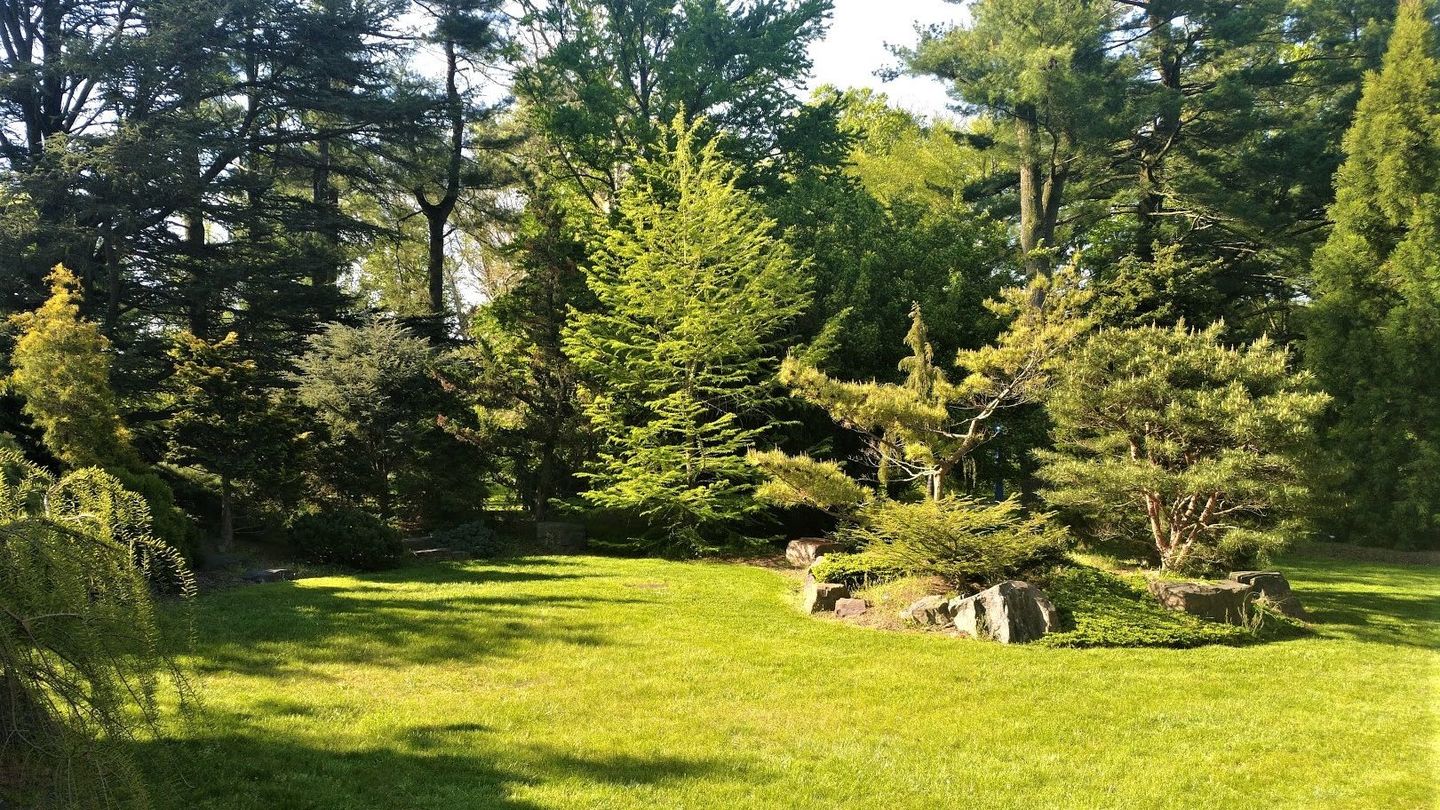 Photo by Benjamin Snyder
If you put Christmas trees up as part of your winter holiday celebration, the Arboretum is asking you to consider using a living Christmas tree and then donating it to the Ambler Arboretum.
Living Christmas trees are those that have a root ball or are grown in a container. If you have always wanted to have a living Christmas tree but didn't know where to plant it, now you can contribute to the replanting of the Ambler Arboretum. If you use one every year, consider donating it to the Arboretum this year.
Living Christmas trees require more care than the average cut live tree and shouldn't be kept inside for more than a week or two.  If you would like to learn more about using a living Christmas tree, join the Ambler Arboretum for a free Zoom program on the topic on Friday, November 19, at 12 p.m. Register for the program here. After registering, you will receive a confirmation email containing information about joining the meeting.
Because the Arboretum has to pre-dig the holes for the trees before the ground freezes, they will need to know whether or not you plan to donate your tree to the Arboretum. All types of Christmas trees are welcome for the donations and will be used to help replant some screens and buffers as well as help them diversify the conifer teaching collection.