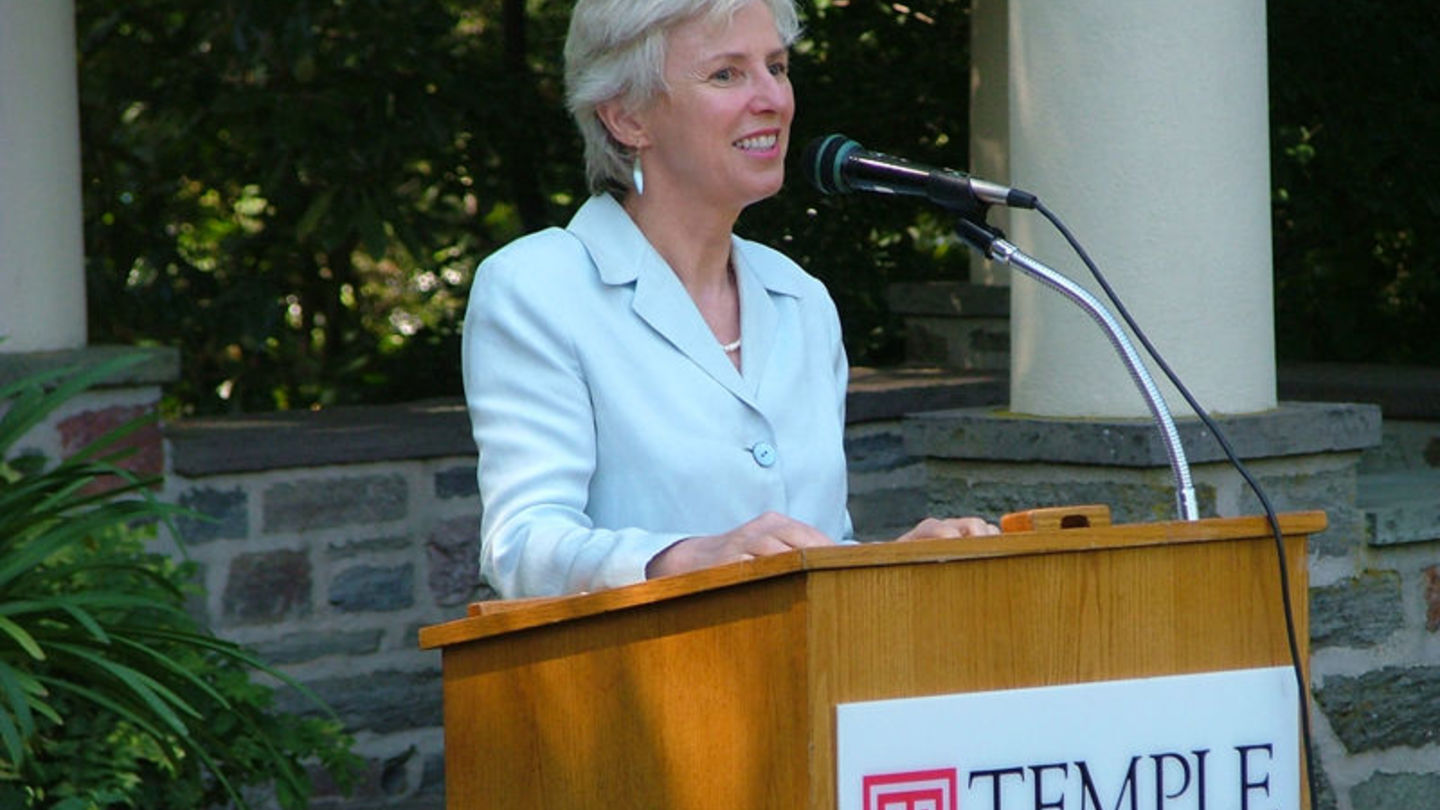 Mary Myers has dedicated her time, skill and knowledge to the Department of Landscape Architecture and Horticulture since 2003.
During her time at Temple she has worn pretty much every hat you can. Professional landscape architect; tenured professor; former chair of the Department of Landscape Architecture and Horticulture; past president of Council of Educators in Landscape Architecture and now a CELA Fellow; member of the Landscape Architecture Accreditation Board; Fellow of the American Society of Landscape Architects; Philadelphia Flower Show exhibit designer; mentor; leader; colleague; friend.
In that time she also spearheaded the development of the Master of Landscape Architecture program, developed and co-taught the General Education course Science of Sustainable Design, in addition to teaching many other courses and design studios.
With all that she somehow found time to author Andrea Cochran: Landscapes and co-author of the anthology Sustainable Design (2010), not to mention penning numerous articles, book reviews and book chapters for professional publications and providing dozens of conference presentations.
"I think Mary has always understood what a unique place Temple Ambler is and the special opportunities we have to educate the next generation of landscape architects and horticulturists," said Dr. Vicki Lewis-McGarvey, Vice Provost for University College. "She has given nothing but encouragement, guidance and inspiration to her students, who have gone on to become leaders in the profession in their own right."
For all of her contributions to Temple, to her department, to her colleagues, to her profession and, most of all, to her students, Mary we thank her and wish her all the best in your next adventures!